Kitchen Designers Brisbane
Easy Living Kitchens is a passionate team of friendly and experienced kitchen designers servicing the Greater Brisbane area. We are 100% focused on providing all our valued clients with a truly customised experience to match their individual needs.
We strongly believe that no two customers are alike, and each has their own unique ideas and vision as to how their new custom designed kitchen looks, feels and works for them.
The Role of Kitchen Designers Brisbane
The role of an expert kitchen designer is to essentially facilitate the design and selection process, and bring your dream kitchen to reality. To achieve that, the kitchen designer engages to understand how the customer plans to use and move throughout their kitchen.
By working closely with our customers, and understanding their vision, our expert kitchen designers first provide complex work-space design and storage solutions to structure and enhance the functional use of the kitchen. This is the first foundation step towards your new kitchen. Secondly, with regard to our customers' personal tastes, desires and budgetary considerations we turn our attention to the visual design process. This involves style, colour and surface type selections of all external cabinet panels, as well as benchtops, splashbacks, and appliances.
An element of kitchen design which is hidden yet essential to bringing the structural and visual design elements together, is the hardware. From the hinges on the doors, the drawer systems, the lift ups, even the drawer dividers. What holds your kitchen together can be the difference between a stunningly decadent kitchen that is a pleasure to work in, or a visually appealing yet disappointing kitchen lacking finesse and ease of use.
How to Choose a Kitchen Designer
Choosing a kitchen designer is the first step to bringing your dream kitchen to reality. You only get one chance to get it right, so this choice is critical. Design mistakes are costly, so you need to know the kitchen designer you choose has the runs on the board, and the broad experience across all facets of kitchen design and construction.
An expert kitchen designer will have extensive knowledge and / or experience in residential construction. This is critical to identify the possible opportunities and limitations which will affect the physical layout and design aspects of your new kitchen. The last thing you want is your kitchen design requiring structural changes at installation, simply because what was designed on paper will not work or fit in reality.
If you are opting for the latest trends and styles in kitchens, including but not limited to the popular Hamptons Style Kitchens, you need to look for a designer who can demonstrate their creative talent and recent experience with the style you are seeking.
When choosing a kitchen designer, you are placing an enormous amount of trust on their ability and experience, as well as their integrity and commitment. Spend the time getting to know your designer, so you can trust and work comfortably with him or her to achieve the results you are expecting.
At Easy Living Kitchens, our closely monitored systems and processes ensure your project is afforded the highest level of respect and expertise throughout the complex kitchen design process, right through to manufacture, delivery and installation.
Find Expert Kitchen Designers Brisbane
To experience the Easy Living Kitchens difference, and to get the ball rolling on your new kitchen design and renovation experience, CLICK HERE or enter your details in the form on this page to Book a FREE Custom Kitchen Design Consultation & Quote (valued at over $600)
Request a FREE Custom Kitchen Design Consultation & Quote (valued at $600)
Here's what you get…
Fully custom design and drawings
Customised work space planning
Customised storage space planning
Cabinetry finish and colour selection
Drawer and hinge systems selection
Benchtop surface and colour selection
Appliances selection
Sink and tapware selection
PLUS MORE…
I love my new kitchen! Thanks Easy Living Kitchens for making the process so smooth. I'll have no hesitation recommending you to friends and colleagues.
Here's What Some Of Our Happy Customers From All Over Brisbane had to say…
Your professional service from start to finish and willingness to find solutions for some tricky requests were the main reasons we chose you. We have been delighted with the service and were kept informed all the time. Any extra requests we made were met with a positive response and you just made it happen. The company management has surrounded itself with professionals and this showed in all the work that was done. We have no hesitation in recommending Easy Living Kitchens and their team.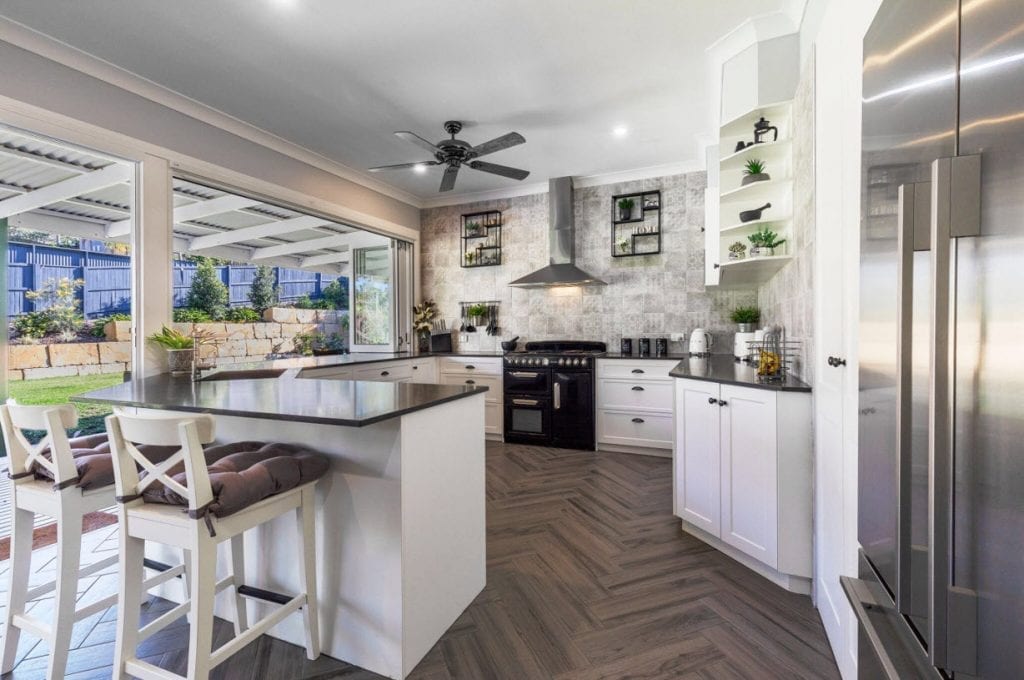 I love my new kitchen! Thanks Easy Living Kitchens for making the process so smooth. I'll have no hesitation recommending you to friends and colleagues.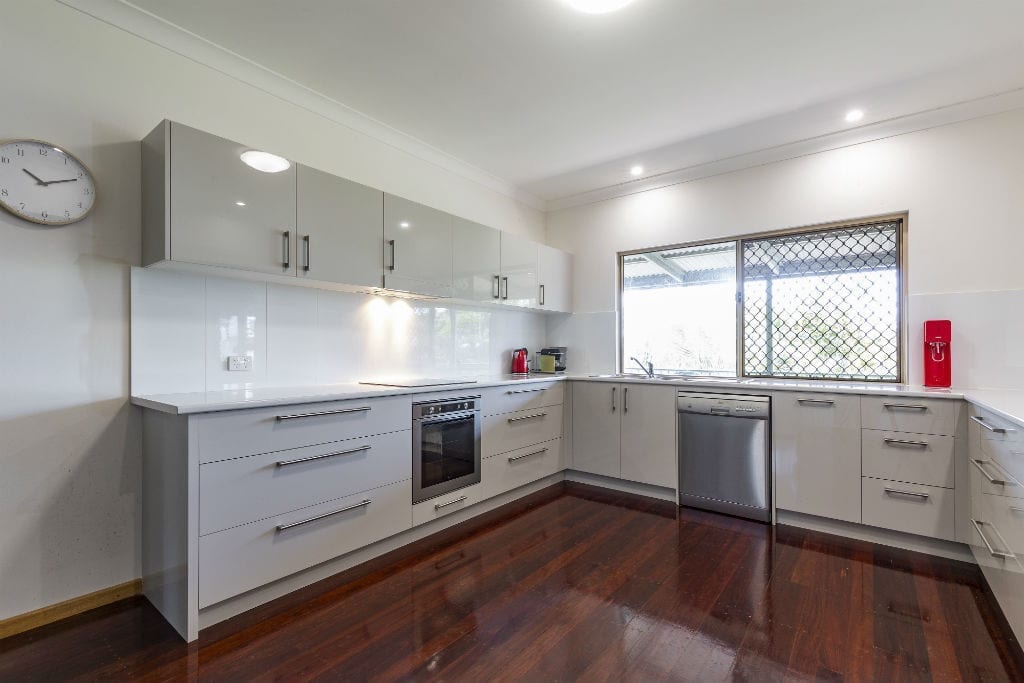 Thank you so much for my lovely new kitchen. Your service and quality are very good and I have recommended you to my friends. 10/10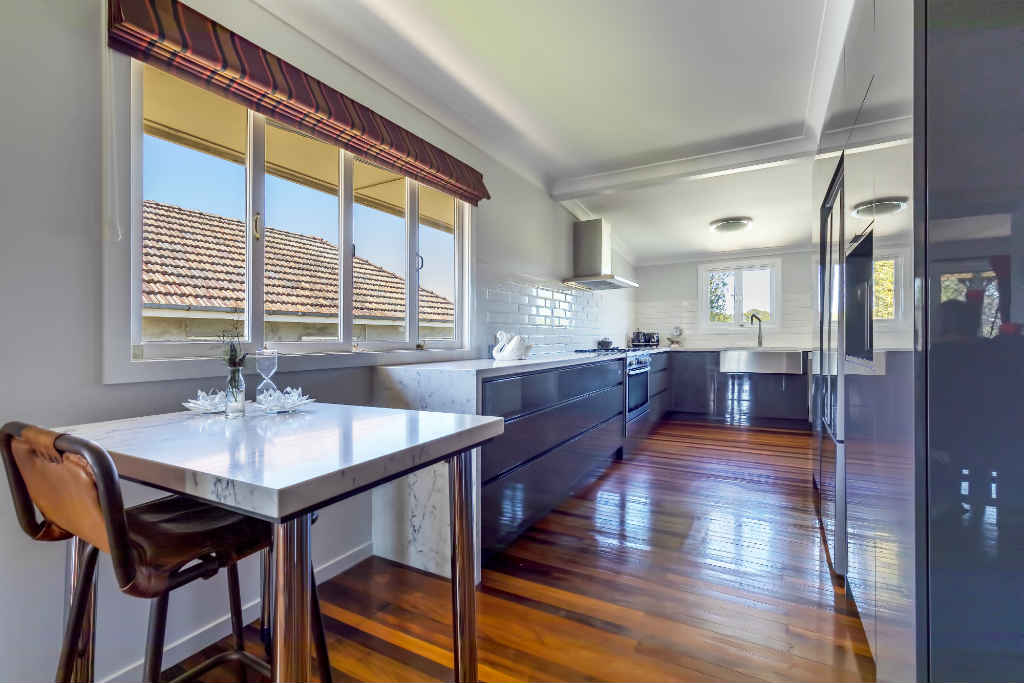 We are extremely happy with our new kitchen supplied by Easy Living Kitchens. Your designer really offered some great ideas which made the kitchen much more functional than what was there previously. The quality of the workmanship and the whole experience gave us great confidence. We'll be recommending you to family and friends.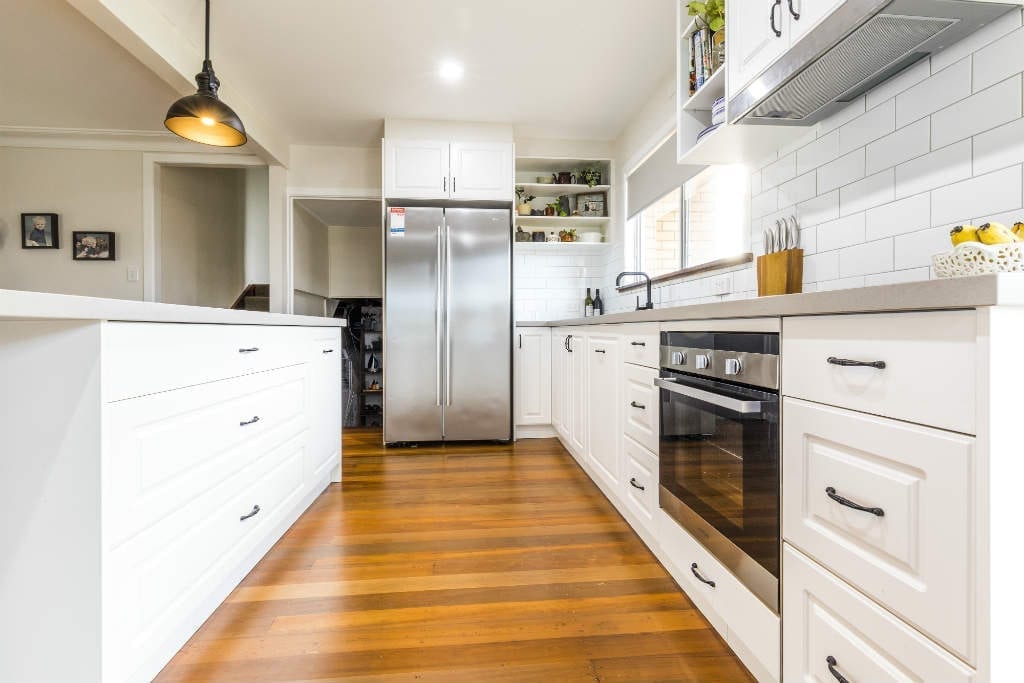 I was very impressed with the level of customer service and communication you provided. The process was so easy, and everything happened as you promised. My new kitchen is beautiful and has everything I wanted. Thanks to the whole team at Easy Living Kitchens.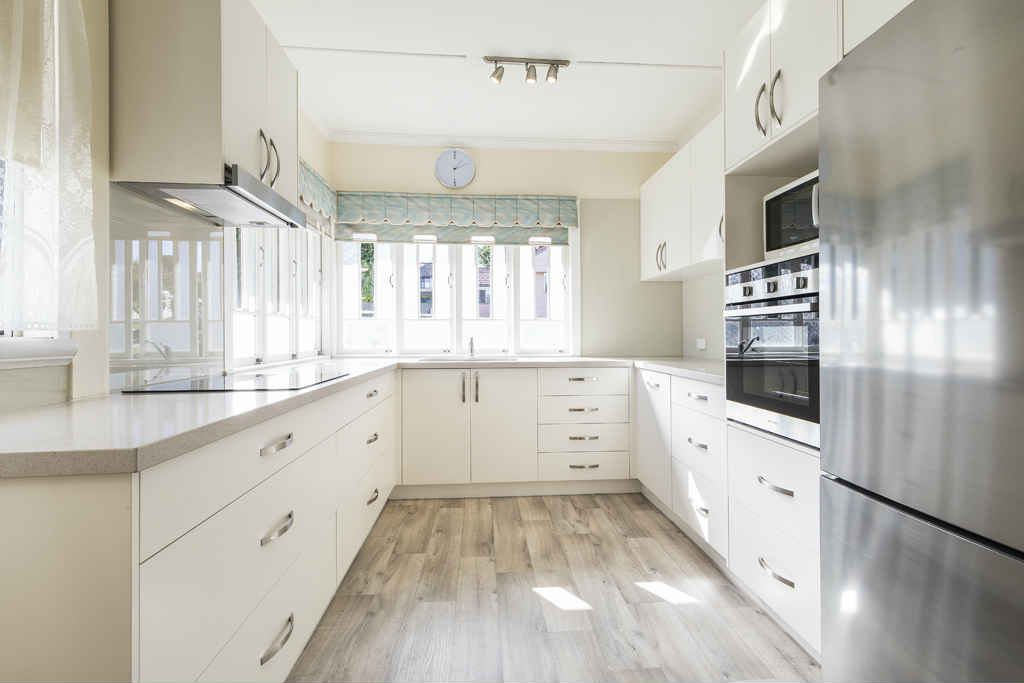 © Copyright 2019 Easy Living Kitchens Trust - ABN 54 614 716 746 - All rights reserved
GET IN TOUCH
Easy Living Kitchens
Address: 15/39 Pitta Pl, Carseldine QLD 4034
Phone: 1300 650 681
Email: [email protected] ATTENTION SEO COMPANIES - DO NOT CONTACT US
Office Hours: Mon to Fri: 9am - 5pm By appointment at other times
Easy Living Kitchens is Brisbane's Leading One Stop Shop Kitchen Renovation Company offering Exceptional Design, Service, Quality and an Industry Leading Hassle Free Renovation Experience. CALL US TODAY!