Kitchen Benchtops in Brisbane
Easy Living Kitchens – Kitchen Benches
When deciding on a new kitchen design, you need to think about a lot of things. Your kitchen benchtops have to be functional as well as also fit in with the feel and aesthetic of your kitchen. Therefore, it's important to carefully choose who will install your benchtops, as this alone can make or break your kitchen.
At Easy Living Kitchens we understand that our customers have a lot of specifications when it comes to designing or redesigning their kitchen. We also understand that most people have strict budgets that need to be followed. With over 35 years of experience under our belt, and our team of friendly professionals, we can provide expert advice and help you design the most suitable kitchen for you.
We only use the best quality materials and our manufacturing is done locally in Brisbane. Our team will guide you through every step of planning to ensure that you get exactly the kitchen you need and want. With Easy Living Kitchens, redesigning doesn't have to be a daunting process. We can bring the showroom to you and ensure that the whole process is stress-free and enjoyable!
Here at Easy Living Kitchens, we provide a variety of services, including:
Custom-made kitchen cabinets and benchtops

Supply and installation of appliances

Whole kitchen redesign

Child-friendly kitchens

Senior-friendly kitchens

Wheelchair-accessible kitchens
Many things have to be taken into account when designing and renovating a kitchen. The three main things to consider when choosing benchtops are cost, style and the level of maintenance your benchtop requires. We'll guide you through making decisions about the room layout, storage, your family's specific needs, cooking preferences, style and colour, hardware, and appliance preferences with these in mind.
Here are just a few of the types of benchtops we offer.
Stone benchtops
Stone benchtops are a hallmark of any luxurious kitchen. They are a natural, high-quality finish for any kitchen. From edgy, modern granite to beautiful statement marble and sleek quartz, there are many different types of stone benchtops, all of which are likely to be the feature of your kitchen. Stone as a material works great as a benchtop because it is durable, and with proper care, it will last you a lifetime. When sealed, stone is incredibly resistant to heat, stains and abrasions. Although it's a more costly option, stone benchtops are a great investment, and your benchtop will be unique due to the natural grain of the stone.
The team at Easy Living Kitchens offers a wide range of stone benchtops to suit your personal kitchen needs and style. You'll get the best quality at a great price. Natural stone is known for its prestige and uniqueness.
Laminate benchtops
Laminate benchtops are a great wallet-friendly alternative to stone for your kitchen. With the technology we have today, laminate can look and feel similar to stone, so you don't have to worry about compromising on style when you're on a tighter budget. Laminate is a great material because it's versatile, easy to clean, and is also resistant to scratching and staining. It is durable and simple to maintain, and suits any kitchen size and style, especially because it's lighter weight makes it easier to install than stone.
We have a wide range of laminate benchtops to suit any kitchen. If you have a specific colour or style in mind, then chances are you'll be able to get exactly what you want in a laminate benchtop. With proper care, your laminate benchtop will last you for years.
We'll help you find the best option for you
Here at Easy Living Kitchens, we're committed to helping you find the best solution to your kitchen needs. We believe that regardless of style, budget and personal kitchen needs, we'll have something suitable for you. Complete our online booking form or give us a call on 1300 650 681 so we can get started making your dream kitchen today.
Tags: Kitchen benches, kitchen benchtop, laminate, timber, white, black.
Request a FREE Custom Kitchen Design Consultation & Quote (valued at $600)
Here's what you get…
Fully custom design and drawings
Customised work space planning
Customised storage space planning
Cabinetry finish and colour selection
Drawer and hinge systems selection
Benchtop surface and colour selection
Appliances selection
Sink and tapware selection
PLUS MORE…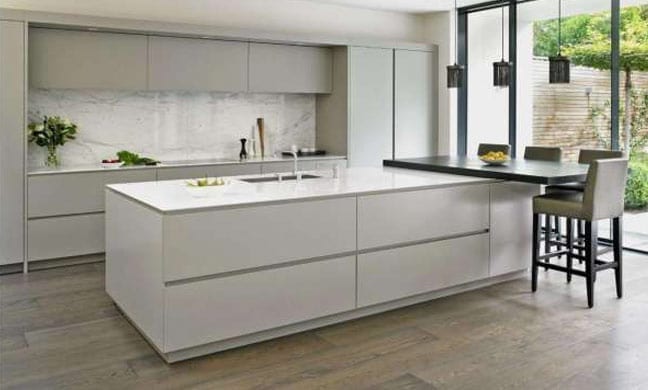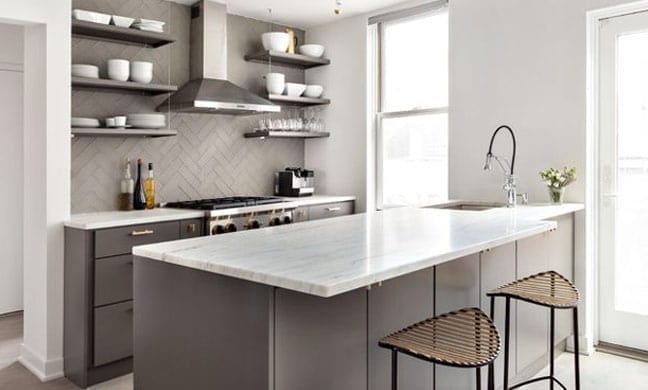 CONTACT OUR KITCHEN BENCHES SALES TEAM
© Copyright 2019 Easy Living Kitchens Trust - ABN 54 614 716 746 - All rights reserved
GET IN TOUCH
Easy Living Kitchens
Address: 15/39 Pitta Pl, Carseldine QLD 4034
Phone: 1300 650 681
Email: [email protected] ATTENTION SEO COMPANIES - DO NOT CONTACT US
Office Hours: Mon to Fri: 9am - 5pm By appointment at other times
Easy Living Kitchens is Brisbane's Leading One Stop Shop Kitchen Renovation Company offering Exceptional Design, Service, Quality and an Industry Leading Hassle Free Renovation Experience. CALL US TODAY!