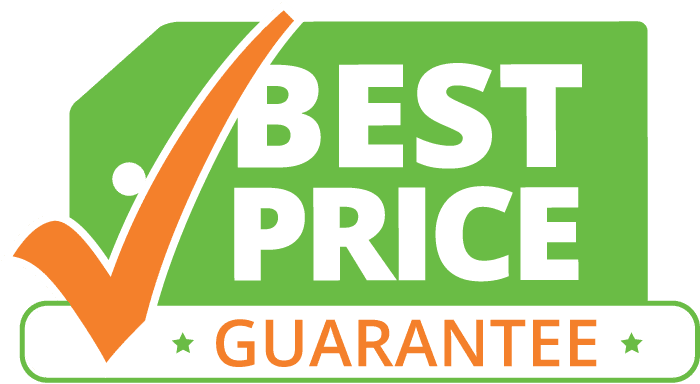 Easy Living Kitchens is your Complete One Stop Shop for Kitchen Renovations Brisbane Northside & Southside. From Caboolture to Logan and Ipswich to the Bayside, we've got Brisbane covered.
We'll bring the showroom to you, and with our friendly, creative and experienced Designers, Easy Living Kitchens Brisbane will simplify the whole kitchen renovations process. You'll be given all the information, and shown all the wonderful options and possibilities that exist to bring your dreams to reality. You'll be left with a beautiful new kitchen, delivered with a great, hassle free experience to match.
About Our Best Price Guarantee
Renovating your kitchen is one of the largest investments you will make in your property, and nobody wants to feel cheated or ripped off.
Easy Living Kitchens understands we must be competitively priced in the market to provide the best overall value for our customers. But as you will find and as our past customers will confirm, we don't sacrifice quality for price. Our customers expect custom design, premium quality and great value.

Only Easy Living Kitchens offers Our Best Price Guarantee whereby if we can't match a competitors' genuine quote we'll pay you $100 Cash to apologise for wasting your time.
Of course there will always be someone who can provide you a cheaper kitchen. That's why we have a few terms and conditions so you can ensure you are comparing like for like between quotes.
Competitor Quote must be fully inclusive of Kitchen Supply, Benchtop, Splashback, Trades Co-ordination and Appliances (if required)
Competitor Quote must be 100% Fixed Price in writing
Competitor Quote must be less than 28 days old
Design plans must match exactly in layout and sizes
Specifications of Surfaces and Finishes, Hardware Brand and Models, Benchtop / Splashback Materials and Colours, Appliances (if required) Brand and Models must match exactly
BOOK YOUR FREE KITCHEN DESIGN CONSULTATION APPOINTMENT NOW!!!
Your professional service from start to finish and willingness to find solutions for some tricky requests were the main reasons we chose you. We have been delighted with the service and were kept informed all the time. Any extra requests we made were met with a positive response and you just made it happen. The company management has surrounded itself with professionals and this showed in all the work that was done. We have no hesitation in recommending Easy Living Kitchens and their team.
Request a FREE Custom Kitchen Design Consultation & Quote (valued at $600)
Here's what you get…
Fully custom design and drawings
Customised work space planning
Customised storage space planning
Cabinetry finish and colour selection
Drawer and hinge systems selection
Benchtop surface and colour selection
Appliances selection
Sink and tapware selection
PLUS MORE…
We are extremely happy with our new kitchen supplied by Easy Living Kitchens. Your designer really offered some great ideas which made the kitchen much more functional than what was there previously. The quality of the workmanship and the whole experience gave us great confidence. We'll be recommending you to family and friends.
I love my new kitchen! Thanks Easy Living Kitchens for making the process so smooth. I'll have no hesitation recommending you to friends and colleagues.
I was very impressed with the level of customer service and communication you provided. The process was so easy, and everything happened as you promised. My new kitchen is beautiful and has everything I wanted. Thanks to the whole team at Easy Living Kitchens.
© Copyright 2019 Easy Living Kitchens Trust - ABN 54 614 716 746 - All rights reserved
GET IN TOUCH
Easy Living Kitchens
Address: 15/39 Pitta Pl, Carseldine QLD 4034
Phone: 1300 650 681
Email: [email protected] ATTENTION SEO COMPANIES - DO NOT CONTACT US
Office Hours: Mon to Fri: 9am - 5pm By appointment at other times
Easy Living Kitchens is Brisbane's Leading One Stop Shop Kitchen Renovation Company offering Exceptional Design, Service, Quality and an Industry Leading Hassle Free Renovation Experience. CALL US TODAY!